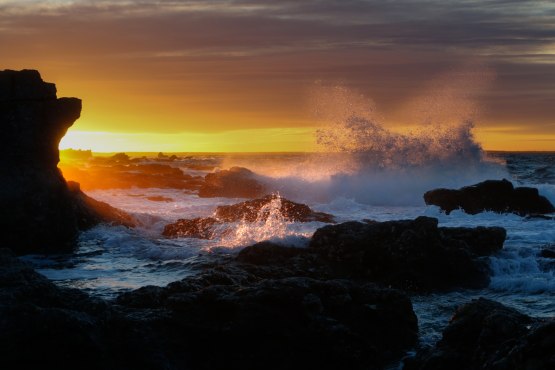 On Gotland, the large Swedish island in the Baltic sea, there is a lot to explore. At this time of year, mid winter, you are litterally alone in your adventure, i.e. quite opposite to the summer crowds. In this harshness and loneliness you find an overwhelming beauty.
A photographic evening seyour, a quite windy day at "Gamle hamn" on "Fårö", resulted in some nice shots of waves and sea stacks in the setting sun. The local name of these fantasy trigging stacks is "raukar". Many of them have their own names and stories.
More to be read under the label Gotland in the blog.