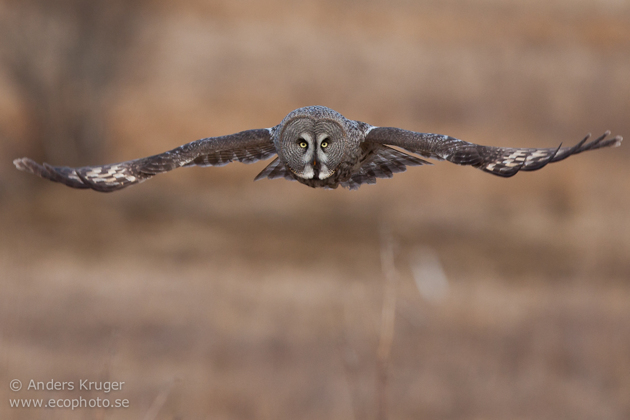 Year 2012 was a year of surprises. In March/April something rare happened. We had a small invasion of great grey owl (strix nebulosa), an owl that normally has very few observations in my home community Falun. I have "hunted" them over seven year and have just had two independent observations (but several sights of those birds) and now they were everywhere.
This was really a gift from above and a great opportunity for some really god shot. Some of mine can be seen below.
I followed this specimen when it flowed from tree to tree hunting over a large forested area. I took some OK portrait shots but when it took a vole in front of me, the photography lifted to a more interesting level.