North Vancouver Island, BC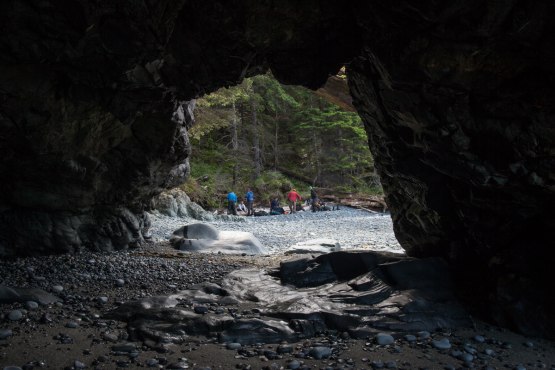 North Coast Trail, NCT, is an extreme trail in northern Vancouver Island, Canada, BC. It is not a long trail with its 59,5 km, including the older Cape Scott part, but still quite challenging. Even though the length itself is not impressive, everything else are. This part of V.I. is one of the last true wildernesses left in the world and it is also part of the world heritage area " the great bear rainforest".
Follow my tracks around the area, both on the NCT hike and on the "walk-about" I did by myself in the region, to get a glimpse of how it looks and what it has to offer.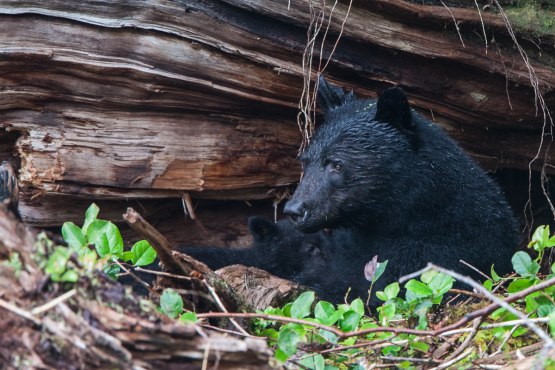 Best things first! The NCT hike has a lot of to offer. Almost every step have something interesting. There are exalting demanding track sections, an abundance of beautiful views and wildlife experiences above the usual, everywhere. But one occurrence is above the other, - the close encounter with a black bear saw nursing her cub that I had. This were about as great as the mating polar bears I saw on Svalbard the year before.
This black bear family encounter was very close to the parking lot at the Cape Scott trail head.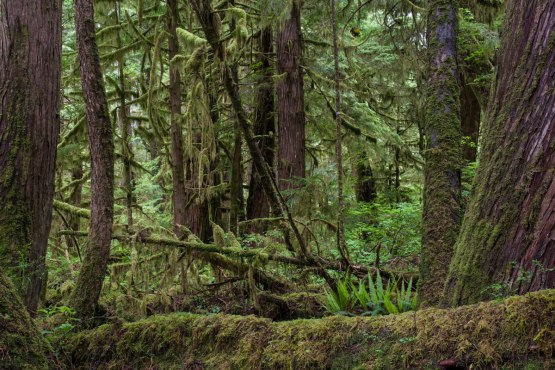 Tropical rainforest is fantastic, but tempered rainforest, as what grows in BC, are as interesting. An old growth forest is full of lichen, fallen giants, giving it a spectacular atmosphere coloured with a flourishing greenish look with every imaginable nuance of green to yellow.
An unused, a not deforested, area is one of the richest ecosystems in the world. Actually, it has the highest biomass of all ecosystems that we know of. But as all over the world, undisturbed ecosystems are rare, almost extinct, unfortunately.